If, when you try to access Augmented Reality in TPE for iOS you see the message "AR Failure", there are two possibilities:
You have revoked permission for TPE to use your device's camera
One or more of the required sensors in your device has failed (GPS, accelerometer, gyroscope, compass)
Camera permissions
Check that TPE has permission to access the device's camera. This is required in order to use the AR function. You will be asked for permission to access the camera when you first use the AR function. If you do not grant permission, AR will not work. If you subsequently revoke permission to use the camera, AR will stop working.
To fix this, in iOS Settings, go to Privacy -> Camera. Ensure that TPE is enabled to access the camera, as shown: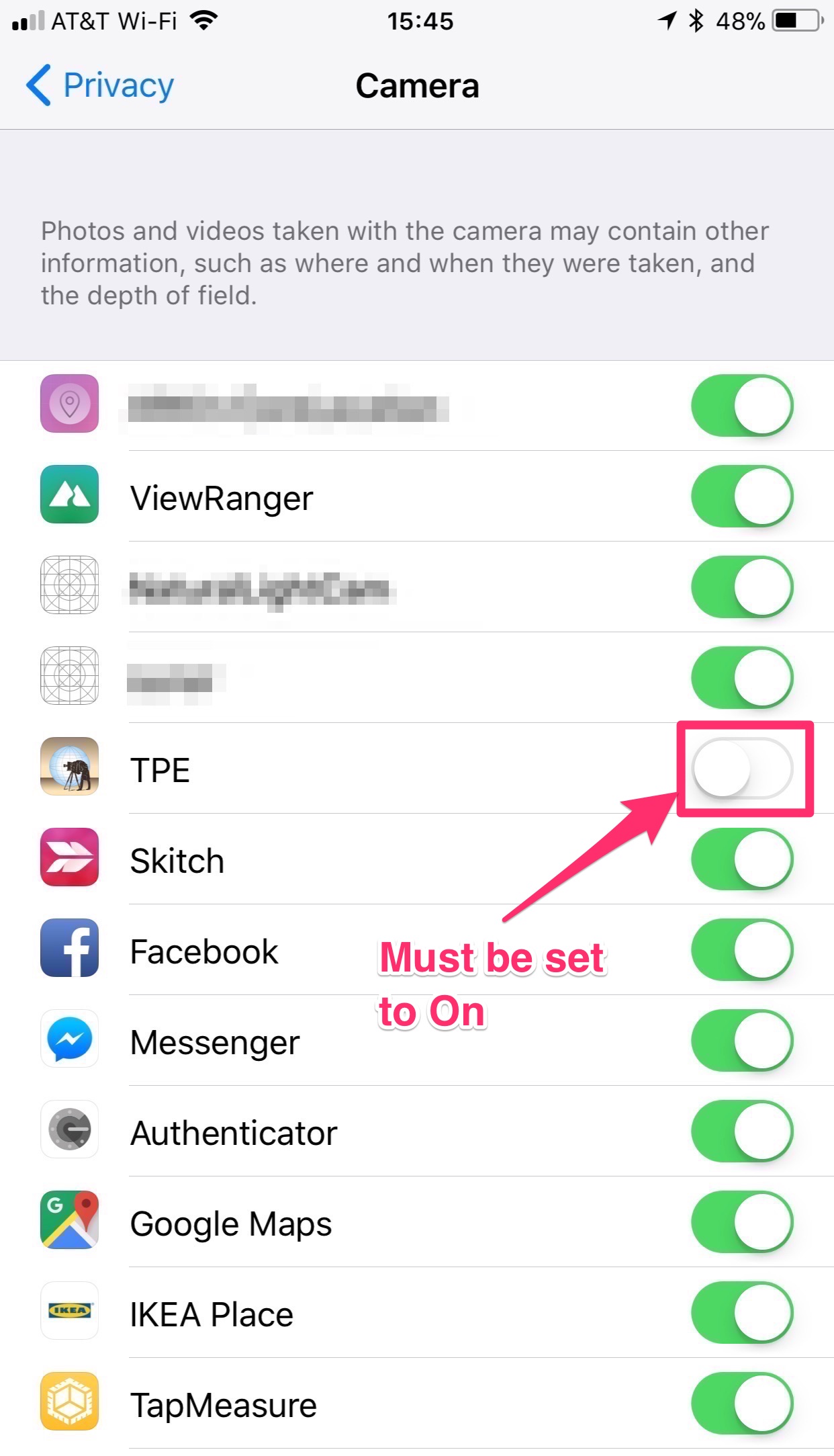 Sensor Failure
The other possibility for seeing the "AR Failure" message is that one or more of the sensors on your device is not working. We see this occur only rarely, but it can happen.
If you have checked that TPE has camera permissions and are still seeing AR Failure, we recommend taking your device in to an Apple store to have the hardware checked over.